Multimedia Art Exposition
I knew I wanted to fill the bottles with loose, liquid elements, so I decided to use the laminated photo paper on the inside, for its strength, strength. Poems are meant to be read, so it was only natural that they should appear on labels, like a wine bottle label. I have also integrated a magnifying glass into the exhibition which makes it easier to read but which can also be turned around to observe the contents of the bottle, the details of the photographs, the play of materials in the light.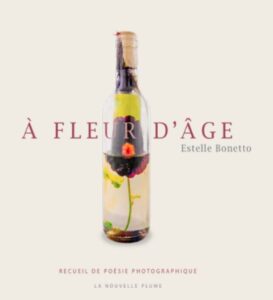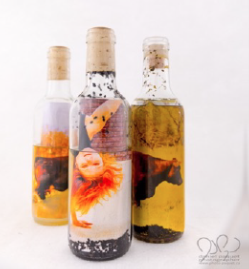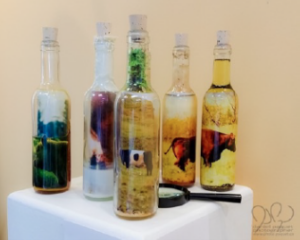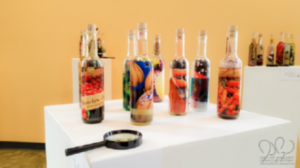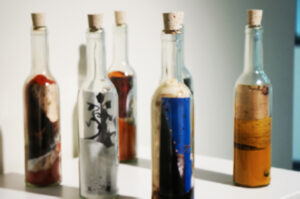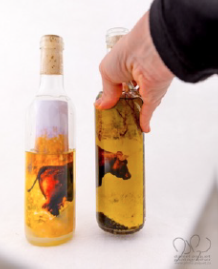 13th Avenue Food and Coffee House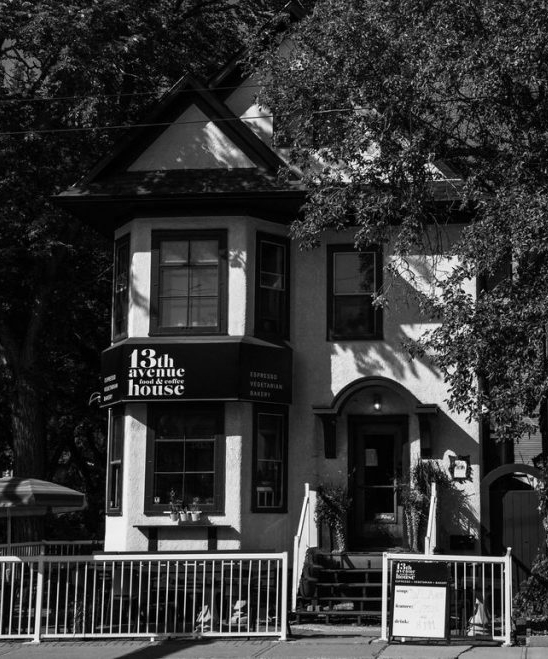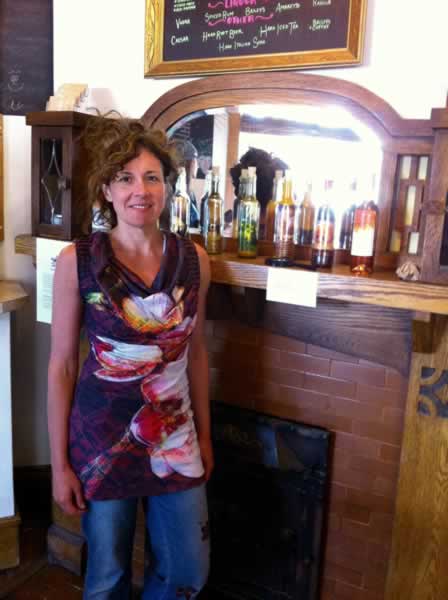 Pop-up style exhibition at 13th Avenue Coffee shop in Regina, during the Cathedral Arts festival in 2016.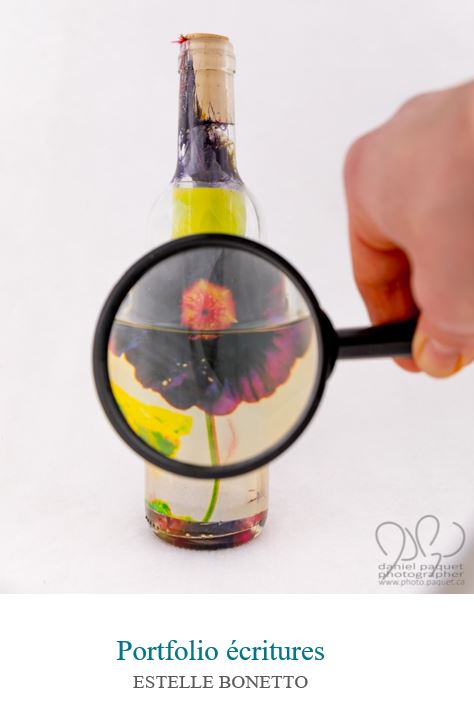 Estelle Bonetto presents her Fragments of Identity
REGINA – It is within the framework of the Cathedral Village Arts Festival that Estelle Bonetto, poet and artist of French origin, has chosen to show a selection of her works. The public was able to admire but also touch certain elements of the original series entitled Fragments d'Identité, presented at 13th Avenue Food and Coffee House, from May 22 to 27, 2017.
See and touch indeed since Estelle Bonetto's plastic work consists of a series of 60 glass bottles, carrying images, poetic texts and organic materials suitable for bringing out the multiple facets of the Self in an archipelago.
This exhibition is called Fragments of Identity. Fragments is in the plural and identity, in the singular: what is this singular identity that you are revealing here?
These fragments are in fact episodes, related to pieces of my journey, fragments of my identity. For me identity is a whole, and within that identity there are all kinds of fragments that change over time and over the years constitute a fresco.
Why choose bottles to represent this fragmentation?
I tried a lot of formats in my exploratory work since I've been working on this concept for ten years. It finally came to fruition last year when I found a bottle of wine. There is certainly a reference to the message as well, like a water bottle that goes somewhere and someone finds it at some point. The bottles are also designed by episode and each episode was an opportunity to write six poems, which accompany the photographs.
(Source: Marie Galophe, l'Eau Vive)